Buy. Download. Create. Get Adobe Illustrator now at the Adobe Store.


Get Dreamweaver, Flash, Photoshop Extended with Adobe Web Premium.


Try before you buy. Download any Adobe product for a free 30 day trial.



Adobe Illustrator resource center directory


Adobe Illustrator Resource Center



Go to our new Adobe Illustrator CS4 Resource Center Page to find the latest news for Adobe Illustrator CS4. There's not much yet, but Fireworks CS4 Beta has been released. In the meantime, look for the latest Illustrator CS4 news articles.

And as soon as they are available, we'll have links to free Illustrator CS4 tutorials, Illustrator CS4 video tutorials, Illustrator CS4 tips and tricks, and the free Illustrator CS4 30 day trial download.



Adobe Illustrator CS3 Upgrades And Bundles From The Adobe Store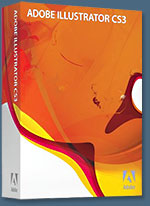 Create sophisticated vector artwork for virtually any medium with Adobe Illustrator CS3 software. Capture your ideas easily with industry-standard drawing tools, and experiment freely with flexible new color controls.

Experience tight integration with other Adobe applications, and let improved performance help speed you through creating extraordinary graphics. Get the full version for US $599, or upgrade for US $199.

Save US$200 when you upgrade to Creative Suite 3.3 Design Premium. International options are available at Adobe's UK Store, Europe Store, and Australia Store.




Adobe Illustrator CS3 Classroom In A Book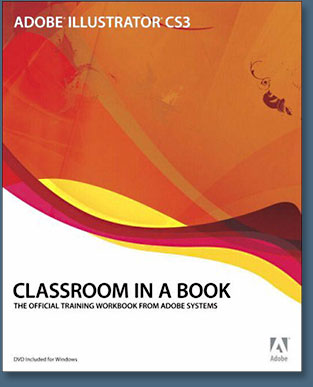 This thorough guide to Adobe Illustrator CS3, Adobe Illustrator CS3 Classroom in a Book is ideal for beginning users who want to master the key features of Adobe's powerful vector drawing software. Using clear, step-by-step lessons, each chapter contains a project that builds upon the reader's growing knowledge of the software, while review questions at the end of each chapter reinforce key concepts and skills.

Adobe Illustrator CS3 Classroom in a Book will get you up to speed. Adobe Illustrator CS3 is jam-packed with new features and enhancements, including Live Color, a new environment that enables users to explore, apply, and save custom color configurations; improved integration with Adobe Flash CS3, which ensures that your vector illustrations import effortlessly to Flash with their anchor point positions, layers, and paths intact; a new Eraser tool, which lets users quickly modify objects or create entirely new shapes; a new Crop Area tool, which lets users set up a workspace so that it's automatically primed for the type of media that will display their design, whether it's print, Web, video, or film; new document profiles, newly improved drawing tools and controls, and much more.

Whether you're brand-new to Adobe Illustrator or are looking for a project-based tutorial to familiarize yourself with Illustrator CS3's new features, Adobe Illustrator CS3 Classroom in a Book provides you with the key techniques and tips you need to get the most out of this software.



SiteGrinder 2 — Photoshop Plugin Review
Review by Jennifer Apple
(Mac OS X and Windows versions of the SiteGrinder unlockable demo are now available.)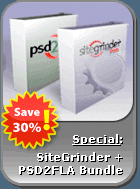 There often seems to be a strict division of labor within the world of web design and development. Creative professionals tend to stick to the Photoshop domain, while those well-versed in scripting are left to the task of implementing their work. Indeed, the two realms are quite different from each other, to which any of us even vaguely familiar with either can easily attest.

Essentially, Photoshop is a no-holds-barred design studio, offering the artist a seemingly endless array of creative options. On the other hand, HTML, CSS, Java and the like follow strict rules of engagement, requiring the developer to take any number of esoteric concerns into consideration in order to ensure that designs are properly displayed on the web.

Turn Photoshop Into A Complete Web Design Tool
SiteGrinder 2 seeks to bridge this gap between design and development. Basically, this program turns Photoshop into an easy-to-use and fully functional web design tool. With SiteGrinder 2, designers will now have the freedom to totally let their creativity loose and then, without skipping a beat, transfer their designs to the web. Bringing esthetic concerns together with more practical considerations, this program is an amazingly powerful tool that would make a fantastic addition to any web designer's bag of tricks.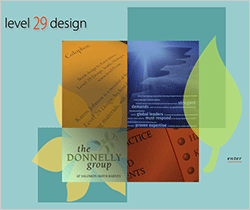 So how does it work? Think for a second about the normal flow of work for any web design project. You'll spend a great deal of your time designing the visual appearance of your website in Photoshop, only to turn around and spend even more time working with a code editor like Dreamweaver or GoLive, going through the labor-intensive process of reconstructing these designs for the web.

Not to mention that fact that your creativity is often significantly limited when you're using a design program that's completely separate from the program that's used to prep everything for the web. Not everything that you design will be functional when it's translated to the web, nor will it be compatible with all web browsers period! As such, you'll often find yourself not going that extra creative mile just because you know that your web developer will have to re-work your designs just to make sure that they can be used online.

Generate Your Web Pages Directly From Photoshop
SiteGrinder 2 throws all these considerations to the wind. By generating web pages directly from Photoshop, you'll be able to spend much more time on the creative end of the spectrum, since you'll know right off the bat how well particular designs will translate to the web. No more going back to the Photoshop drawing board after getting a phone call from your development team, telling you that what you had envisioned doesn't have a chance of being displayed on the web. You can immediately visually and interactively test your designs, which permits you to then make changes to either esthetics or functions while it's still relatively early on in the design process.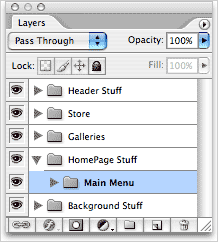 With SiteGrinder 2, you can easily convert Photoshop Type layers into CSS styled web text. Virtually all of Photoshop's character and paragraph styles are supported by CSS, so you'll be able to ensure a smooth transition from workspace to web browser. This includes everything from bold and italic to paragraph spacing and alignment. Even hyperlinking is made easy, as SiteGrinder 2 will automatically turn any HTTP and e-mail URLs into hyperlinks.

Create Buttons, Rollovers, Popups & Menus
Likewise, SiteGrinder 2 will convert image layers to web graphics, generating automatically the HTML needed to display your images on your website exactly where you had positioned them in Photoshop. All the basic elements of any standard website are also easy to achieve by using SiteGrinder 2 with Photoshop, which allows you to create buttons, rollovers, pop-ups and menus. Pretty much all you have to do is tell SiteGrinder 2 about special layers by including "hints" when you name the layers – simply include "button", "rollover" or "pop-up" in your layer name and SiteGrinder 2 will create your preferred interactive feature automatically.

No Tables Here — SiteGrinder Produces Valid XHTML 1.1 and CSS
It's also a breeze to create a multipage website from a single Photoshop document, by using a Photoshop tool called the Layer Comps palette. Often overlooked, this incredibly powerful little tool lets you save and name particular document states, including the position and visibility of every layer. To create multiple pages, all you have to do is make the document look the way that you want a page on your site to look, and then make a layer comp — then set up the next page and make another layer comp, and so on. SiteGrinder 2 will then use these comps to figure out what to include on the web pages that it will generate for you. It's as easy as that!



SiteGrinder 2 effectively functions as your very own web technician, who knows all there is to know about CSS, HTML and other complex web formats.

You don't need to spend precious time and money learning the intricacies of web-speak when SiteGrinder 2 can do all this work for you, leaving you with much more time and freedom to explore the limits of your creative potential in the Photoshop world you know so well.

Pricing and Availability
Mac OS X and Windows versions of the SiteGrinder unlockable demo are available now via download. SiteGrinder 2 can be ordered from Media Lab's online store.




PHOTO CREDIT: Full moon as seen from the International Space Station.