Buy. Download. Create. Get Photoshop now at the Adobe Store.


Photoshop for Students. Get super savings at the Adobe Academic Store.




New Wacom Intuos3 12x19 Pen Tablets Announced


Intuos3 Widescreen at amazon.com - best price available.


read a review from Cian Walsh

See the full the line of Wacom tablets at Amazon.com (offered at the best price). Also see Wacom tablet pens, tablet accessories, and the most popular tablets.

Wacom Intuos4 Pen Tablets Overview - Intuos 4 New Features
Here are more details on the new features of the Wacom Intuos4 Pen Tablets that have just been released .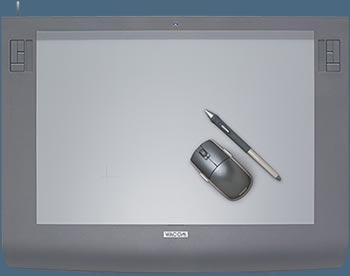 Vancouver, WA - Jan. 9, 2006 - Wacom Technology Corporation's new Intuos3 12x19 pen tablet is specifically designed for photographers, designers, artists and engineers who are using multiple large monitors or a large widescreen display such as the 30" Apple Cinema HD display.

Like the recently introduced Intuos3 6x11, the Intuos3 12x19 features an active area with an aspect ratio (height-to-width) that is a great match to the screen aspect ratio of either a widescreen display or standard displays used together. This provides optimal pen control and efficient use of the entire tablet.

Industrial Elegance, Powerful Features
The satin-gray finish of the Intuos3 12x19 gives it an "industrial" look that suits its no-nonsense brawn. With physical dimensions of about 17" x 24" and an active area of 228 square inches, the 12x19 delivers a lot of tablet for the suggested retail price (SRP) of $779.95. It includes all the features that have made the Intuos3 line of pen tablets the de facto standard for serious photographers, designers and artists. These features include a patented cordless, battery-free Grip Pen for comfort, 1,024 levels of pressure sensitivity for control, programmable ExpressKeys™ for easy modifier keystrokes and keyboard shortcuts, and finger-sensitive Touch Strips for scrolling, zooming, controlling brush size and more. The Intuos3 12x19 also includes a unique feature for extra-fast navigation.

The Power of Wide
"Building on the popularity of the recently launched Intuos3 6x11, Wacom's new Intuos3 12x19 provides a powerful option for our professional customers who are using large widescreen displays or multiple monitors," said Michael Marcum, Wacom's Director of Product Management. "With all the wide-format motion graphics being created and up to half of the creative community soon using widescreens and multiple monitors, professionals will find that these new tablets are an important complement to their evolving display environment." High-Precision Partner for the Wacom Cintiq 21UX Like the Intuos3 6x11, using the new Intuos3 12x19 with the Cintiq 21UX lets users navigate seamlessly across multiple monitors (including the Cintiq) with a single pen. -more-

Wide Intuos3 for Large Widescreen Displays
In this environment, the Intuos3 12x19 is the best Cintiq companion for professionals who need maximum precision on all monitors. The Wacom Cintiq 21UX interactive pen display combines the advantages of an LCD monitor with the control, comfort, and productivity of Wacom's most sophisticated patented cordless, battery-free tablet technology. Users report that working with the pen directly on the screen yields significant productivity gains.

Square for Specific Needs
Also being announced on January 9th will be the Intuos3 12x12 ($579.95 SRP) to meet a mix of specialized needs, the most obvious of which are those of certain segments of the computer-aided design (CAD) market. Many CAD professionals find that this square size ideally meets their needs and they particularly appreciate the ability to insert templates under the translucent overlay for digitizing. The Intuos3 12x12 will include all of the advanced features offered by the other Intuos3 models plus the fast navigation capabilities of the 12x19. Of special interest to users for whom precision is paramount, all Intuos3 tablets now are built using enhanced electronics for twice the resolution (5,080 lpi) of previous Intuos models (Intuos and Intuos2).

Important Accessories
The new patented cordless, battery-free Intuos3 Lens Cursor ($69.95 SRP), also being announced on January 9th, features five programmable buttons and an adjustable crosshair for ultra-precise work on the Intuos3 12x19 or 12x12. It is an ideal tool for CAD professionals and anyone doing highly detailed digitizing (such as civil engineers, urban planners, and geologists). For artists and illustrators, Wacom's 6D Art Pen ($69.95 SRP) is an ideal choice for use on all Intuos3 pen tablets to generate free-flowing brush strokes. The 6D Art Pen actually provides six dimensions of pen control to deliver a wonderful natural media experience in a digital environment.

Leading graphics applications such as Adobe Photoshop CS2, Adobe Illustrator CS2, and Corel Painter IX include advanced capabilities that can only be fully experienced with a 6D Art Pen.



Intuos3 Widescreen at amazon.com - best price available.


read a review from Cian Walsh

See the full the line of Wacom tablets at Amazon.com (offered at the best price). Also see Wacom tablet pens, tablet accessories, and the most popular tablets.




Photoshop CS4 & Photoshop CS4 Extended - Best Deals From Adobe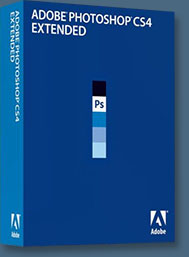 Photoshop CS4 and Photoshop CS4 Extended feature a newly refined, tab-based interface in a single, integrated window, with self-adjusting panels arranged in docked groups. Automatically keeping tools well organized and away from your work area means you get greater efficiency, less clutter, and better results, faster than before.

Delivering all the features of Adobe Photoshop CS4 software, including the new Adjustments and Masks panels, Adobe Photoshop CS4 Extended also provides breakthrough 3D editing and compositing power to paint directly on 3D models, create 3D animations, convert 2D images to 3D objects, and more; richer motion graphics editing; and more powerful and flexible image analysis and tracking. Learn more on our Photoshop CS4 Tutorials Page. To download the free trial, see details on our Photoshop CS4 Free Trial Download Page.

Find upgrade options and package deals at the Adobe USA Store. Teachers and students get special pricing at the Adobe Education Store. You can also buy in your country currency and language at the following Adobe International Stores:
Adobe United Kingdom | Adobe Germany | Adobe France | Adobe Eastern Europe



Adobe Creative Suite 4 Design Premium - Complete CS4 Bundle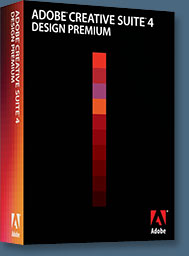 Adobe Creative Suite 4 Design Premium software is the designer's dream toolkit for print, web, and mobile publishing. Creativity is rarely confined to one medium, so put your vector illustrations in motion, moving fluidly between Adobe Illustrator CS4 and Adobe Flash CS4 Professional. And use Adobe Photoshop CS4 Extended to design and slice a web page for publishing with Adobe Dreamweaver CS4.

Adobe Creative Suite 4 Design Premium combines essential tools for producing everything from professional page layouts to rich interactive experiences in a unified, intuitive environment. Also includes Adobe Acrobat 9 Pro, Adobe InDesign CS4, plus Adobe Fireworks CS4.

Buy now or download the free trial at the Adobe USA Store, or buy in your country currency and language at the following Adobe International Stores:
Adobe United Kingdom | Adobe Germany | Adobe France | Adobe Eastern Europe



Photoshop Masking Plugin Fluid Mask 3 - $15 Discount Special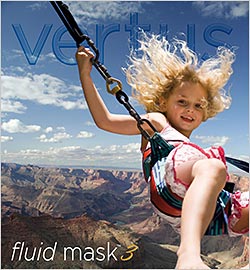 The 4 1/2 out of 5 star review of Fluid Mask 3 at MacWorld begins by saying that this "Photoshop plug-in takes the pain out of extracting backgrounds," and goes on to recommend the latest version, stating that "Fluid Mask 3.0.2 is a very effective tool for separating objects from their backgrounds. It offers a variety of useful features for tackling almost any difficult image, from wispy hair to complex foliage. Online video tutorials and live training sessions help ease the learning curve."

Our friends at Vertus, the makers of Fluid Mask 3 Photoshop Plugin, have set up a special exclusive discount for PhotoshopSupport.com. Just follow this discount link and instantly get $15 off your purchase of Fluid Mask 3.

Fluid Mask 3 is designed for photographers, image editors, graphic designers and all those who take digital image editing seriously. In a streamlined interface and workflow, Fluid Mask 3 instantly shows key edges in the image and provides comprehensive easy to use tools that work with difficult-to-see edges and tricky areas like trees & lattices. Features include:
Fastest masking available today - from loading to final cut-out. Turn hours of tedious work into something that's short to complete and fun to do.
Quick and easy to pick up, Fluid Mask 3 offers an intuitive workflow. Check out the edge guides that makes selecting the cut-out as easy as coloring by numbers and the always visible interactive help.
Amazing edge quality. Fluid Mask 3 takes blending to a new level by preserving the edge data. In the final result, natural edge blur and contour is preserved for the best, most authentic cut-outs ever.
Fluid Mask will also work in standalone mode (i.e. not as a plug-in).
There is now an XML based Help file which may be searched by sections or by keywords. Also included are video tutorials.
Fluid Mask may be used with a Wacom tablet, now pen pressure is hooked up to Brush Size.
To learn more visit the Fluid Mask 3 - Discount Deal Page.



Exclusive 20% Discount On Select Total Training Products & Bundles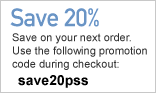 To redeem our exclusive discount coupon, use promotion code save20pss in your shopping cart. You could save hundreds of dollars. Use this special link to see the full offer.

Total Training for Adobe Photoshop
Learn Adobe Photoshop with 21 hours of interactive Adobe Photoshop tutorials. This is training for real-world situations and includes additional tips and techniques used by the pros.



SiteGrinder 2 - Photoshop Plugin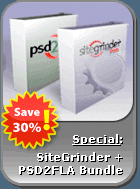 There often seems to be a strict division of labor within the world of web design and development. Creative professionals tend to stick to the Photoshop domain, while those well-versed in scripting are left to the task of implementing their work. Indeed, the two realms are quite different from each other, to which any of us even vaguely familiar with either can easily attest.

Essentially, Photoshop is a no-holds-barred design studio, offering the artist a seemingly endless array of creative options. On the other hand, HTML, CSS, Java and the like follow strict rules of engagement, requiring the developer to take any number of esoteric concerns into consideration in order to ensure that designs are properly displayed on the web.

Turn Photoshop Into A Complete Web Design Tool
SiteGrinder 2 seeks to bridge this gap between design and development. Basically, this program turns Photoshop into an easy-to-use and fully functional web design tool. With SiteGrinder 2, designers will now have the freedom to totally let their creativity loose and then, without skipping a beat, transfer their designs to the web. Bringing esthetic concerns together with more practical considerations, this program is an amazingly powerful tool that would make a fantastic addition to any web designer's bag of tricks.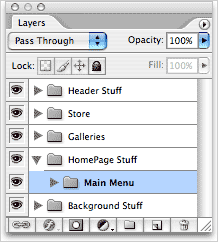 Generate Your Web Pages Directly From Photoshop
By generating web pages directly from Photoshop, you'll be able to spend much more time on the creative end of the spectrum, since you'll know right off the bat how well particular designs will translate to the web. No more going back to the Photoshop drawing board after getting a phone call from your development team, telling you that what you had envisioned doesn't have a chance of being displayed on the web. You can immediately visually and interactively test your designs, which permits you to then make changes to either esthetics or functions while it's still relatively early on in the design process.

Pricing and Availability
Mac OS X and Windows versions of the SiteGrinder unlockable demo are available now via download. SiteGrinder 2 can be ordered from Media Lab's online store.



Photoshop Book - Photoshop CS2: Essential Skills - By Mark Galer And Philip Andrews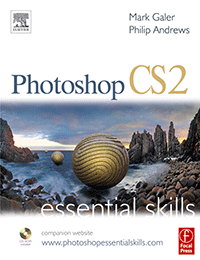 An inspirational and user-friendly guide to creative image editing, Photoshop CS2: Essential Skills provides direction for photographers and designers alike who have ventured into the realm of the 'digital darkroom.' The book offers a progressive curriculum to guide you through Photoshop with a series of clear, step-by-step projects designed to place knowledge into a practical context.

Whether you simply want to retouch an image, create a glamour makeover or create a highly sophisticated montage - this book will give you the essential skills to complete the work to a professional standard.

The accompanying CD-ROM and website, www.photoshopessentialskills.com, offer additional teaching and learning materials which form a library of indispensable supporting resources including:
• All of the images used in the text
• Over four hours of QuickTime movie tutorials to support the practical projects
• A range of presets (including layer styles, curves, shapes and gradients)
• Camera RAW files
• Free extra chapters in e-book form.

Read 2 free sample chapters:


How To Sharpen An Image In Photoshop — Advanced Sharpening Techniques


Working With Shadows In Photoshop - Advanced Shadow Techniques

Special book offer - save 34%


Photoshop CS2: Essential Skills (Amazon.com - $22.74 - save 34%)




PHOTO CREDIT: Company logo (© Wacom) plus blur on color pools.
© 2005 Eric Martin of Futura Studios